contribute
news
Obatala Shrine
Restoring The Shrine
The essential job will be a total rehabilitation of the Shrine to its original state, primarily matching the traditional design and architecture. In the partially paved courtyard area immediately outside of the shrine proper, traditional priest/artists will replicate traditional architectural ornamentation, primarily posts and friezes.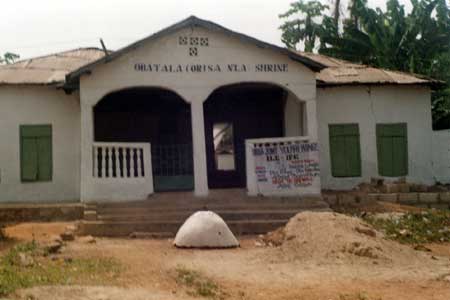 PATHWAY TO THE SHRINE:
Allow a provisional sum for generally renovating and creating a path from the street to the Shrine front.

GENERAL LANDSCAPPING
Landscaping and the new buildings.


FURNISHINGS AND FITTINGS FOR THE SHRINE AND THE GUEST HOUSE/CONFERENCE HALL AND THE CHIEF PRIESTS LODGE.


Installation of high voltage Generator.


Two large borehole for regular water supply.